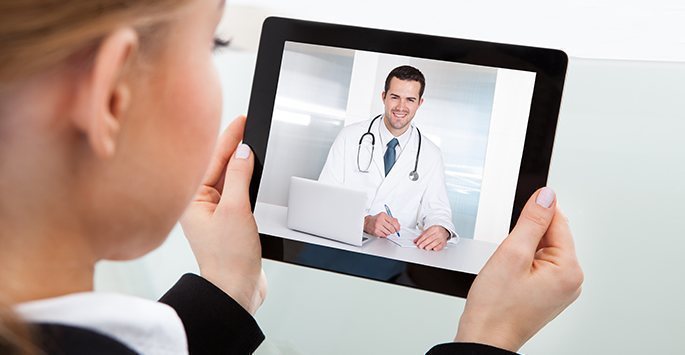 In our last blog post we spoke at length on the importance of having a primary care doctor and noted all of the reasons you need to have a point person to provide continuity of care for long-term health and wellness. Now let's take a look at what to look for in a primary care physician.
First let's look at how to find a primary care doctor. When it comes to this kind of thing, most of us feel most comfortable going to someone we've been referred to through a friend or family member. After all, they've already had a good experience with the person they are recommending, so that's already a point in that doctor's favor. If the doctor you're interested in, is not listed in your insurance network, call that doctor's office and check, because sometimes doctor's names are left out by accident. This phone call is also a great way to check to see how easy it is to contact the doctor during office hours, and how responsive their staff is to your needs. During that phone call, check to see what hospital that doctor is affiliated with, and see if it's a hospital you like, since if the doctor has to refer you, obviously they will refer you there. And finally, set up an appointment to sit and interview the doctor to see if this person is the right one for you. Now let's see what you need to find out in that interview.
Depth of Knowledge—While everyone is highly individual in what they are looking for in a doctor, you should look to see if the physician conveys a depth of knowledge and a sense of thoroughness. This is especially important if you have specific health issues like hypothyroidism, cancer, or multiple sclerosis. Does this doctor understand your specific disease? Do they have the right resources, such as a referral network of specialists they can refer you to? Have they been taking notes about your specific issues, and asking thoughtful questions? Questions to ask to find out more about their knowledge base include:
Are you board certified? 

What is your specialty if you have one?

How long have you been a primary care physician?

If I need to seek a specialist, what are the resources you have? 

Do you provide post-visit reports that summarize what occurred, what was discussed, and what actions need to be taken after the visit?
Feeling comfortable—One of the most important things you need to be comfortable with is the doctor's communication style, because that can be the difference between a frustrating relationship and a positive one. Some doctors tell their patients exactly what to do, without ever discussing different options with their patients. If you are someone who prefers a doctor to make all the decisions, then this kind of style will work well for you. Other doctors offer several options for treatment and make a recommendation, while still others will explain all of the treatment options, the pros and cons of each, and then leave the treatment decisions up to you. So you need to know what you are most comfortable with, and then ask the questions that will reveal this doctor's communication style. Does this primary care doctor's answers to your questions make you feel safe and cared for? Does the doctor seem to value your opinion and input? Does this doctor listen well? Do they make you feel rushed or listened to? Pay close attention to your own gut reaction to the doctor, you want them to be someone you are comfortable coming to with anything. Questions to ask to find out how comfortable you'll feel as this doctor's patient include: 
How would you describe your communication style?

What is your opinion on the patient-physician relationship?

How do you feel about patients asking detailed questions? Do you take the time to consider my opinion, and explain yours so I can understand?

Will you help me with extra paperwork I may need for things like supplemental insurance, camp and school forms, etc.? Is there a charge associated with extra paperwork?

Are you comfortable with me bringing a friend or family member with me to an appointment?
Preventative Care Concerns—There are plenty of doctors you can go to for antibiotics when you are ill, or to get your yearly physical, but not all doctors are focused on the importance of preventative care. Questions to ask to find out how comfortable you'll feel as this doctor's patient include:
Do you offer basic lab tests in your office, or will I have to go somewhere else?

Do you offer any unique services like hormone replacement therapy (HRT) pellets, genetic and genomic tests, health coaching, etc.?

What kinds of wellness planning do you offer to patients?

Do you offer common immunizations such as the flu vaccine, the shingles vaccine and other preventative booster shots?

Do you have weight loss programs or other types of preventative care programs you recommend?
How available they are—Believe it or not, a recent report published by the Association of American Medical Colleges estimated a shortfall of between 14,800 and 49,300 primary care physicians by the end of 2030. So getting in to see one when you need to is already rather difficult and is about to get more difficult. Most of us want to know we can get an appointment when it's convenient for us, and we want to know we will go into the office and be seen by the doctor in a timely fashion. Questions to ask to discover how available this doctor will be for you include:
How long do patients typically wait to get appointments? Do you make same and next-day appointments for urgent matters?

What are your average lobby wait times in the office?

Tell me about your after-hours policies. What happens if I have an emergency? Am I able to call you directly in case of emergency? 

How many patients are currently in your practice? Do you have a limit of the number of patients you will accept?

Can I call or email you with non-urgent questions?  How long can I expect it to take for you to get back to me?

Is this a group practice? Will I ever see Physician's Assistant (PA) or Nurse Practitioner (NP) or another doctor?
Do they specialize or have knowledge of any specific medical issues you have—One of the most important reasons to have a primary care physician is for medication and treatment management of chronic diseases. You want a primary care doctor who is your gatekeeper and knows your disease and its best treatments well. Questions to ask to discover how knowledgeable in your unique issue this doctor is include:
Do you have experience and expertise treating my condition?

How do you handle specialist referrals? If I need to seek a specialist, will you work with me to find the right person? Can you personally expedite specialists' appointments, avoid duplicate orders, etc.?

Do you work with a certain hospital?  Will you be involved in my care if I get admitted to a hospital?

How do you simplify prescriptions? Do you offer prescription coordination, free delivery or preferred programs?

Do you participate in clinical trials or research studies? If not, do you have resources to recommend these kinds of things should I want to do them?
When it comes to your long-term health and wellness, one of the most important things is to have a long term relationship with a primary care physician. We think you'll be pleasantly surprised at our answers to the above questions when you come to interview us to be your primary care doctor. Our concierge practice is deliberately kept small to ensure our availability for each patient and to provide both preventative care and chronic condition management. We have great relationships with specialists to refer our patients to, and long standing relationships with our local hospitals in SWFL. You'll find both of us to be highly knowledgeable and great communicators. We would love to be your primary care doctor, and to partner with you to ensure better health, and a long healthy life. Give us a call today to find out how you can enroll in our concierge practice!