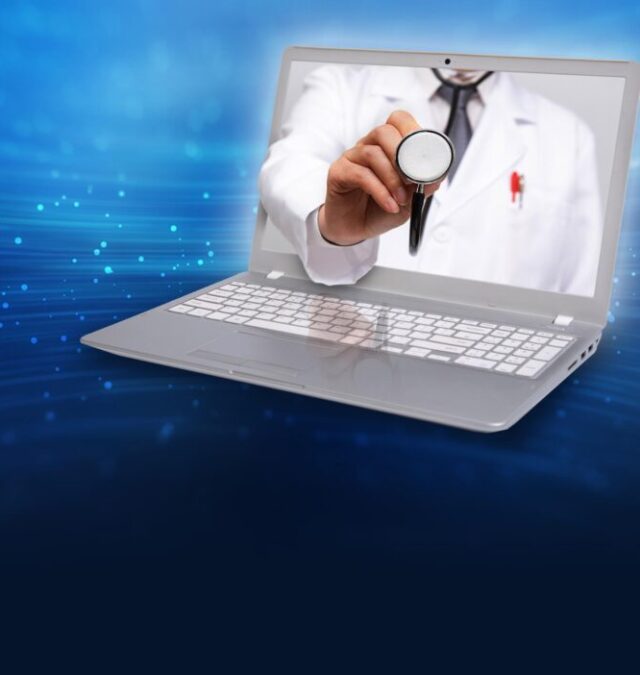 One of the fastest-growing trends in healthcare is the use of telemedicine according to a recent survey conducted by Cisco. The survey found that 74% of patients say they prefer easy access to healthcare services over in-person interactions with healthcare providers. In today's healthcare world, convenience is key. Telemedicine is a means of practicing health care from a distance using telecommunication technologies such as video conferencing, to give patients options beyond the traditional doctor's office visit.
Often stated as one of the keys to helping drive down the cost of healthcare, telemedicine technology can improve patient's access to care, enable better patient to physician engagement and even better physician-to-physician engagement. And that's one of the reasons we've chosen to have telemedicine be a part of our concierge physician practice. We know you live busy lives, and we know some of you are snowbirds who aren't in Southwest Florida full time, but still need a primary care doctor you can count on. By providing telemedical services, we can still be your primary care physician, even when you are back living up North.
Here are some of the reasons surveys have discovered why telemedicine is here to stay:
Convenience Counts: Studies like the Physician Trends Report have found the convenience of telemedicine is one of the number one reasons patients love it. The U.S. average wait time for an appointment with a primary care physician is 24 days and the average wait time in the office before seeing a doctor is 18 minutes and 13 seconds. With telemedical services, you can communicate with us at a time and from a place that's convenient for you. We can diagnose simple issues virtually through smart phones, or tablets, with video or telephone appointments for common ailments like the flu, with no in-person visit required.
Comfort is King: When you are ill with something like the flu, just sitting in the doctor's office is stressful and uncomfortable (and it increases the likelihood of passing along those awful germs). With telemedicine you can get the care you need while staying safely in bed instead of spreading those germs.
Staying Ultra-Organized: Nowadays, there is so much paperwork to keep track of in medicine. But telemedicine often gives people the tools they need to keep their health documents organized. You can store your past messages and medical records in a secure, password protected app that you, along with us, as your doctors, can access any time.
It Bridges the Gap: Telemedicine is allowing doctors to bridge the gap in communications with their patients and with other doctors. Doctors get more time to review individual cases by being able to be supported by external physicians and specialists and patients feel more in control of their health checkups. About 53% of patients surveyed said that telemedicine somewhat or significantly increases their involvement in treatment decisions.
Lower Costs: By eliminating transportation expenses, and also unnecessary non-urgent visits to the ER or urgent care, telemedicine can lower your healthcare costs by quite a bit! Studies have found that almost 75% of all doctor, urgent care, and ER visits are either unnecessary or could be handled safely and effectively over the phone or video.
Better Care Quality: We've found that virtual visits reassure our patients that we are available to them and involved in their care. It makes it easier for them to reach out with questions, report early warning signs for larger issues and it offers a much more patient-centered approach to healthcare. Real-time urgent care consultations done via telemedicine allows healthcare issues to be addressed quickly and our patients can learn about their treatment options in minutes. In fact, a recent study showed that telemedicine patients score lower for depression, anxiety, and stress and have 38% fewer hospital admissions.
We look forward to being your primary care physician. Call us today to find out how our telemedical services work, and about how our concierge medical practice can help you today! (239) 466-6855!